A table made of trees

Tom Marcelis

"Hout van je Stad"
'Hout van je Stad' makes beautiful furniture and utensils from trees that once stood in Amsterdam. Tom Marcelis tells the story behind the furniture that he makes.
An Elm From Amsterdam
"We had a furniture factory and someone asked if I could make an elm wood table. Although I knew that 80% of the trees in Amsterdam were Elms, the timber yard only sold elm wood from France. So I wondered where all that elm wood from Amsterdam actually went? "
A bit of research led me to the municipal yard in Amsterdam where Stichting Stadshout was located. It was there that I bought my first elm trunk from the city. They told me that the elm came from the Amstelpark. We then made our first cutting boards from Amsterdam wood: our first "City Boards."
Tom at the reception desk at Qurios Zandvoort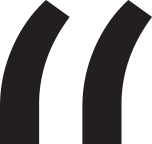 "We like working with local wood because it is also a lot more sustainable. Trees that would otherwise have been chipped or sold in the trade now get a whole new life."
From there it developed very quickly: now they make much more than just cutting boards at Hout van je Stad. They made part of the interior for the Clear Nature Cottage for Qurios. They made panelling and a beautiful mosaic pattern of elm wood for the feature walls behind the beds. They also made the bunk bed on the mezzanine and the table where we are having our conversation.
"This table is made from the wood of an ash tree that stood in the Amsterdamse Bos, a large park in Amsterdam. It's beautiful wood, and you can see that it is wilder than the wood that comes as standard from the timber yard. They only use the "best" parts there, the rest is thrown away.
I think it is beautiful if you can see that a tree has lived, that there are discolourations and knots in it. This way you can actually see where a tree has been. The wood of a tree from the city that stood in a busy street with little space looks much rougher than a tree from the forest. I like that; you can see what the tree has been through."
"We like working with local wood because it is also a lot more sustainable. Trees that would otherwise have been chipped or sold in the trade now get a whole new life. Also, the wood doesn't have to travel a long distance to its building destination. Beautiful ash wood is not inferior to, for example, Russian or Polish oak. It's better for nature on all fronts."
"We burn a QR code into every table, piece of furniture or City Board that we make. We also made the reception desk for Qurios Zandvoort. Even that has a QR code on it. If you scan it, you will see exactly where the wood comes from: where the tree stood, how long it stood there and what kind of wood it is. It's our way of telling the tree's story."