Simple things: In a great holiday, it's

the little things you never forget.
Debby Riekwel is the cheerful General Manager of Qurios Zandvoort and Qurios Bloemendaal aan Zee. From the moment she entered the world of hospitality 11 years ago, she knew she had found her calling. "One of my best vacation memories is from a holiday in Mexico. We stayed in a hotel there, and the staff really pampered me, I will never forget it.
It was all about the little things. For example, I had forgotten the charger for my phone which really stressed me out. One of the members of staff brought their own charger from home for me, and let me borrow it for my entire vacation. At that time I had only just started working in hospitality and I thought: that's how it should be done.
That has always been the trigger for me to give my own guests that same feeling - that you'll always be positively surprised by how we work here. Something that's very small to me can be very important to someone else. I always try to make that thought tangible in my work."
We're having our conversation in the Qurios Zandvoort brasserie. Guests around us are enjoying a nice cup of coffee. "I have been driving past the park for years, even when it was still a campsite. When I saw that a beautiful new holiday park was being built and I said to my friends and family "that's where I want to work." And here we are!"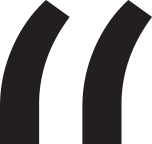 "I hope my guests will still remember their stay in 10 years"
"The nice thing about my work is the variety. No two days are the same. The people are great to work with; the guests come here for pleasure, are on vacation and are happy and cheerful. It's a wonderful environment to work in. Of all the themes that are featured here in the park in Zandvoort, 'Clear Nature' appeals to me the most. Not only because I like to be outside in nature, but also because of the way it has been implemented. I like the fact that recycled materials have been used here in the brasserie. And all the plants really make for a peaceful atmosphere. It fits nicely in the surroundings."
"My favorite spot in the resort is the Porsche, which is right here at the door of the brasserie. I see many families taking a picture of it and children and adults with their arms in the air on the first place spot of the podium. I really enjoy it.
I had my best vacation experience at that hotel in Mexico all those years ago. I hope that in 10 years' time my guests will tell you how great it was that we took such good care of them here in Zandvoort and that we went the extra mile for them. Job done!"