It's all about nature:
a holiday park with great biodiversity
Douwe Snoek's Green Environment
A green environment is good for you. A walk through an area of natural beauty is a great way to clear your head. And Zandvoort is not short on areas of outstanding beauty. It's an enticing mixture of beach, dunes and woodland. As a guest at Qurios, we want you to feel at one with nature from the moment you open the curtains in the morning.
When we build a new park, our aim is to protect the natural environment as much as possible and to do it justice. That's why the design of the park is at the forefront of our minds from the earliest stage of development. It's a great responsibility which we are happy to share with our partner, landscape gardener ''Snoek Puur Groen''.
Mr. Douwe Snoek is head of ''Snoek Puur Groen" (Snoek Pure Green), a real family business that was set up by his parents. Douwe joined the company just before the end of the last century and became its proud owner when he took over the running of the business from his parents in 2016. Last year, Snoek Puur Groen celebrated its 40th anniversary.
The insect hotel at the Clear Nature Cottage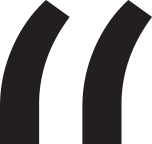 "If you really want to work sustainably, you have to look at the bigger picture. The connection between all the components is becoming more apparent."
"We try to take an ethical approach to everything we do. Not just in terms of being green, but also how we treat people. My father taught me the importance of sustainable employability a long time ago. Why hire a physiotherapist when we can avoid the causes of the problem by ensuring we provide our people with a healthy work environment and good working practices?"
"There's an old photo of me hanging at home. I must be about 9 years old and I'm mowing the grass. Looking back, it was an iconic moment. I always knew that this is exactly what I wanted to do.
Being green is definitely in my blood, but so is entrepreneurship. It really is my passion to work on innovation and to let people develop. For me, it's a beautiful thing to be able to grow my company in this way."
Attention to Sustainability
"Nowadays, sustainability is getting a lot of attention. It's had a big influence on our profession, which is something that makes me happy and we have to ensure that sustainability remains more than a buzzword.
If you really want to work sustainably, you have to look at the bigger picture. A cook prepares the food on our plate, but the farmer also plays an important role in your enjoyment of your meal. The connection between all the components is becoming more apparent.
Multidisciplinary thinking is crucial to finding truly sustainable solutions. We have to listen to our other partners and learn from them. Sometimes you have to go back to the drawing board with a project because you discover that it can be better and more sustainable.
Attention to sustainability is growing within our team that works on our contract with Qurios. We're getting to understand each other better and better."
A Holiday Park with Great Biodiversity
"It's a challenge to increase biodiversity here in Zandvoort. Getting the right plant in the right place is more difficult on the coast. Not everything flourishes in the salty sea air. But because we made a good analysis of this area in advance, we can ensure that we create a good environment for the flora and fauna which are native here. We want to maintain that connection with the surroundings.
We look at groundwater levels, heat stress, air flows and location. By studying this well, you can sometimes add something in your choice of plants that can contribute to an increase in biodiversity. This is because if you succeed in adding plants there is also room for other insect species. It's really quite a challenge in this area."
Not a Drop of Rain Goes Down the Drain
"You can't see everything that we've done here. For example, if it rains in Zandvoort, not a single drop of water goes down the drain. We have placed water retention tanks in the ground and all the rainwater runs into them. The tanks are wrapped in a cloth which absorbs the water and slowly returns it to the sand.
This way you prevent a lot of damage to the environment as the soil doesn't get washed away. This means that the plants have a better water supply, the sewer doesn't get damaged and we keep the groundwater at a healthy level.
We have a similar system on the flat roofs. This gives the birds a place to bathe and creates a new bit of habitat. These are things that you can't see but they're of great added value. It's something we always try to think about in our work."